Schedule a FREE Onsite Analysis of The Air Quality Needs of Your Business!
Our Berner air curtains are an effective method of keeping the bad air out and the good air in. By keeping unconditioned air, fumes, and insects from entering buildings through open doorways, Berner air curtains are recognized as a smart way to maintain a comfortable environment from the office entrance to the shipping and receiving doors — all while reducing energy costs. Available in heated, unheated, industrial and architectural designs, we have the air curtain for your facility.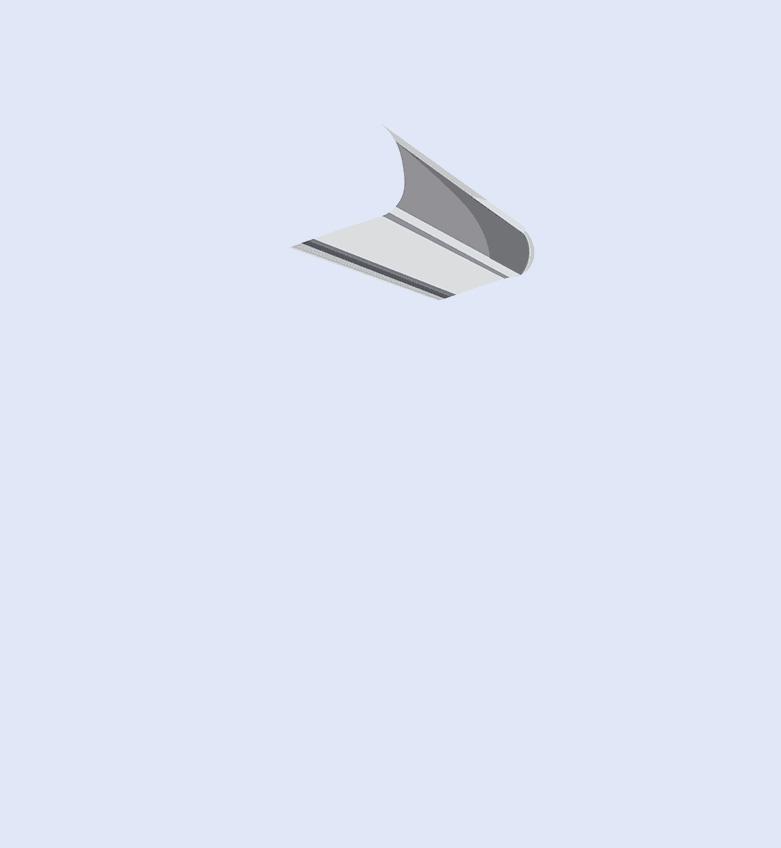 What is an Air Curtain?
An air curtain, also known as an air door, employs a controlled stream of air aimed across an opening to create an air seal. This seal separates different environments while allowing a smooth, unhindered flow of traffic and unobstructed vision through the opening. Because air curtains help to contain heated or conditioned air, they provide sizeable energy savings and personal comfort when applied in industrial or commercial settings. Air curtains also help to stop the infiltration of flying insects.
Why Use An Air Curtain?
Energy savings through control of air transfer
Energy savings due to shorter run times of air handler or compressor
Maintain employee/customer comfort
Reduce flying insect infiltration
Unhindered traffic flow
Unobstructed visibility across threshold
Increase productivity due to stable temperatures
Maintain usable space around door
Elimination of ice and fog in cold storage areas