Schedule a FREE Onsite Analysis of The Air Quality Needs of Your Business!
GRINDING & BUFFING SYSTEMS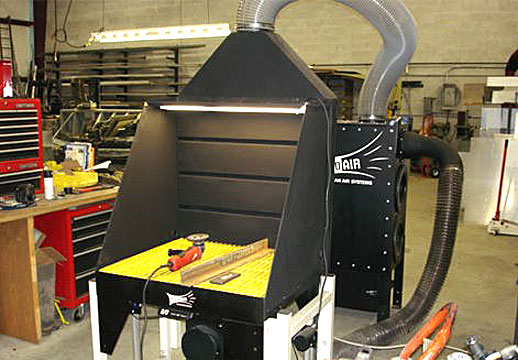 Micro Air® meets Harley Davidson's requirements for capturing grinding and polishing dust at the source using a a flexible height downdraft – backdraft table ducted to an RP2, two cartridge dust collector, providing 99.99% efficiencies and a downward velocity of over 250 feet per minute at the table. Micro Air® equipment was painted Harley black to fit well into the aesthetics of their plant.
Check out these case studies on Grinding and Buffing:
EA_Graind_Buffing_CS_1
EA_Graind_Buffing_CS_2
EA_Graind_Buffing_CS_3
EA_Graind_Buffing_CS_4